OUJS.ORG Scripts Stats - Greasemonkey v4+ compatible
This userscript shows how many installs and ratings your scripts have had since last visit. Starting from v2.7.3 are also shown the total stats since last visit within the box in the sidebar.
Screenshots
Statistics are shown on green; last page visit time is shown under the box "Stats" in sidebar (see screenshot #2).
Screenshot #1 - Installs/rating statistics since last page visit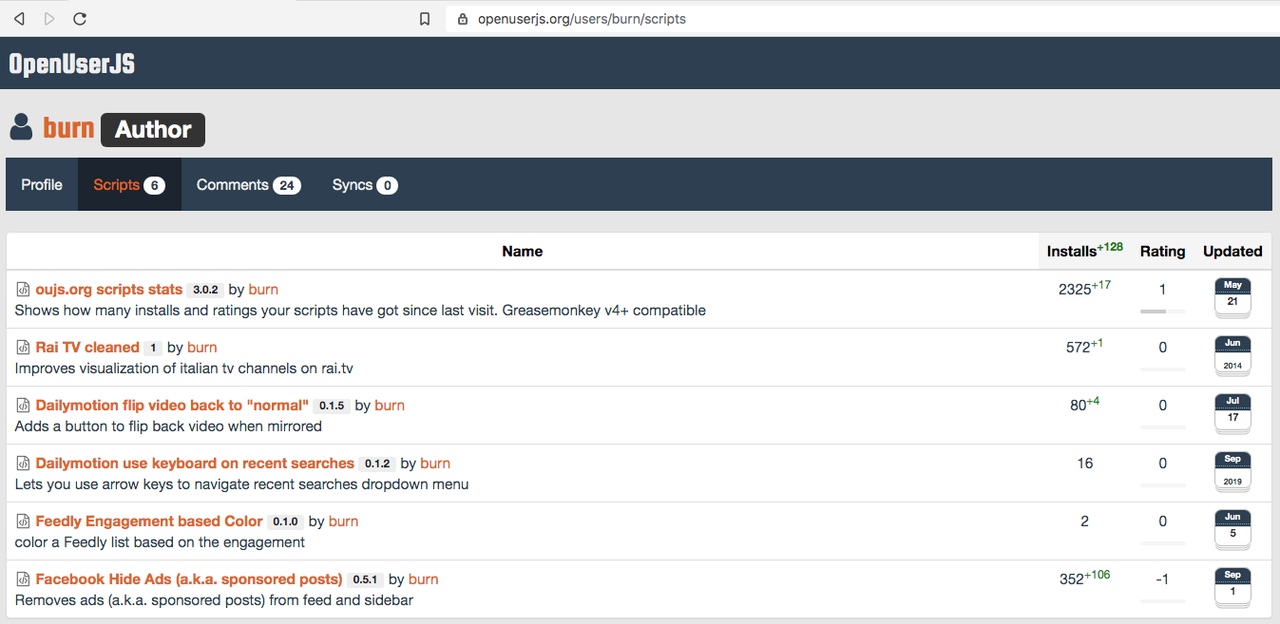 Screenshot #2 - User's globals statistics since last page visit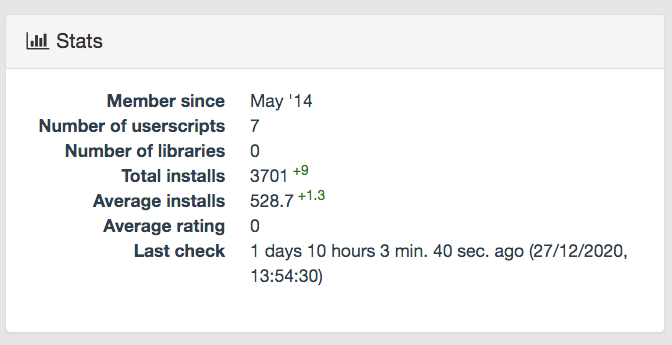 Please note
You obviously must be logged in to see your scripts statistics.
Known issues
toSource() method is deprecated and must be replaced with JSON.stringify
No compatibility with Greasemonkey v4+ Fixed in v.3.0.0
No multiple pages support Fixed in v.2.7.8
Negative ratings are not managed yet Fixed in v.2.5
Tampermonkey throws a syntax error "Unexpected token ILLEGAL", but don't know why nor where. Will dig into it. Fixed in v.2.41
Feedback appreciated
Please use the Issues section